Bespoke E-Commerce System with Product Customisation
Banneya London is a website that sells customised 3D printed jewellery. Users have the option of browsing through their selection of products and then customising them, changing the metals and gem stones used in the jewellery, or uploading their own 3D models and having them custom made out of precious metals.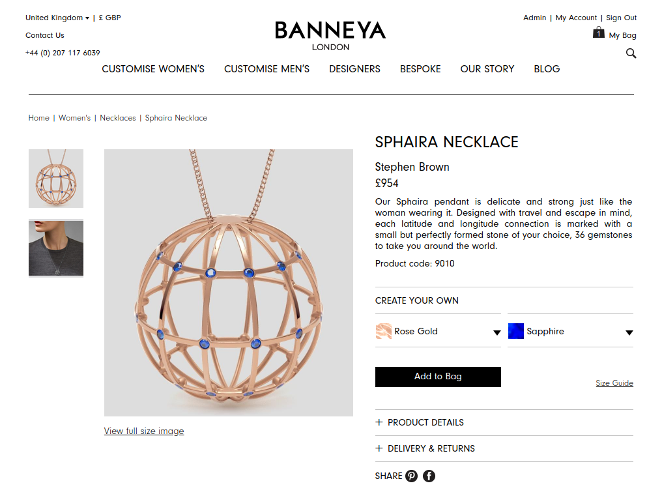 As well as all of the usual e-commerce features such as user accounts, shopping carts and checkout pages, this site has a lot of custom features to deal with uploading 3D models, checking that they have no holes in them and calculating the price of them when they are printed. The site includes a realtime 3D renderer implemented in javascript, so that users can preview their jewellery before sending it off to print.
---
Steve has been a pleasure to work with on the development of my site. His in depth experience and professional approach gives you a lot of confidence in the outcomes. Knowing that he can deliver on both front end work as well as back end development is a big plus too. Would highly recommend him to anyone.